Materials towards a performance for four people.
rumour  —  distant land provides a framework for a performance that is as much visual and dramatic as it is sonic, allowing four performers to present a series of images and actions, all of which touch around but never upon feelings of distance, loss, reminiscence and the mundane.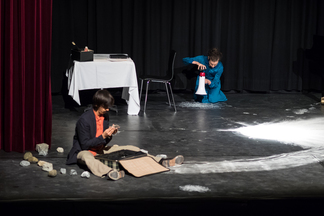 The score for rumour — distant land consists of a set of 7 pamphlets and was printed in a hand-numbered limited edition of 12. Get in touch if you are interested in buying a copy.