Last year I put together a lengthy look at good stuff I'd seen, heard and read. To close this year, here are some much briefer notes on some of the best things I encountered in the last 12 months.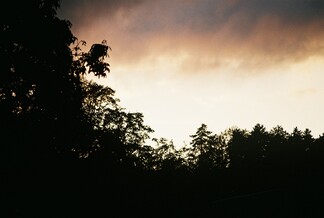 Richard Craig, Inward — Without a doubt the best disc of new music I've heard this year, as the Rambler foretold. Either Spotify it or buy it now.
Dmitri Kourliandski, Negative Modulations — One of the first concerts I heard after moving to Paris in September was by the young ensemble Le Balcon. They introduced me to this wonderful ensemble, electronics and video piece. Here's an mp3.
Evan Parker, Peter Evans & Okkyung Lee — Parker's reputation barely needs any burnishing and performing in this trio in November he was liquid brilliance as was to be expected, but it was young American trumpeter Peter Evans who really shone. Improvising at its best.
Helmut Lachenmann / EIC, Concertini — Ensemble Intercontemporain's performance of Lachenmann's spatialised ensemble work Concertini at the end of November reminded me that he is without equal.
Drew Baker, microscript — This 10-minute work, played here by Chicago's Ensemble Dal Niente, was one of my favourite recordings found online this year.
2011 was really notable for being a year when I finally found time to read some of my stack of waiting books. If you pick anything to read in 2012, make it David Foster Wallace's Infinite Jest. There is no question in my mind that it is one of the most wonderful books of the 20th Century and at just one thousand pages long, at least a thousand too short.
See you in 2012!