Good friends Trio Atem make their London début on 4 April with a concert as part of the innovative 'Out Hear' series at Kings Place. Gavin Osborn (flute), Nina Whiteman (voice) and Alice Purton (cello) present a programme of new music by composers based in the North West of England alongside the work that first brought them together, Helmut Lachenmann's temA. Also included in the programme is a newly revised version of my …going back to the skies, which they first premièred last year. Here is the programme in full:
Michael Mayhew's work comes from his series of graphic scores, The Alchemy Collection, which first premièred in the autumn at the Whitworth Art Gallery in Manchester. Here are some images of 'Vinyl Radical' from the series: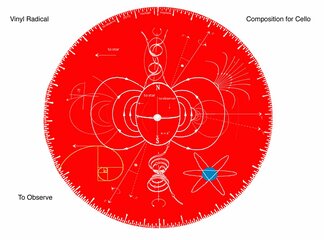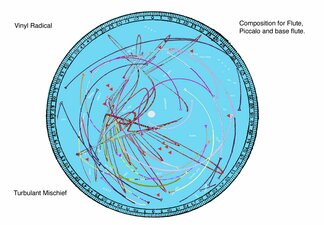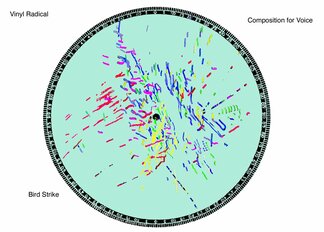 It should be a great concert and I'm looking forward to it immensely, so buy your tickets now!